The ice breaking tug: Erika Kobasic
A Video presentation by Roger Hewlett, Mate/Engineer
Great Lakes winter Ice Coverage has far reaching effects on the overall environmental and commercial health of the entire region. Heavy icing has both good and bad effects on Commercial shipping. Nothing exemplified this more than the winter of 2014-2015 which presented the perfect cocktail for the most severe icing since 1994.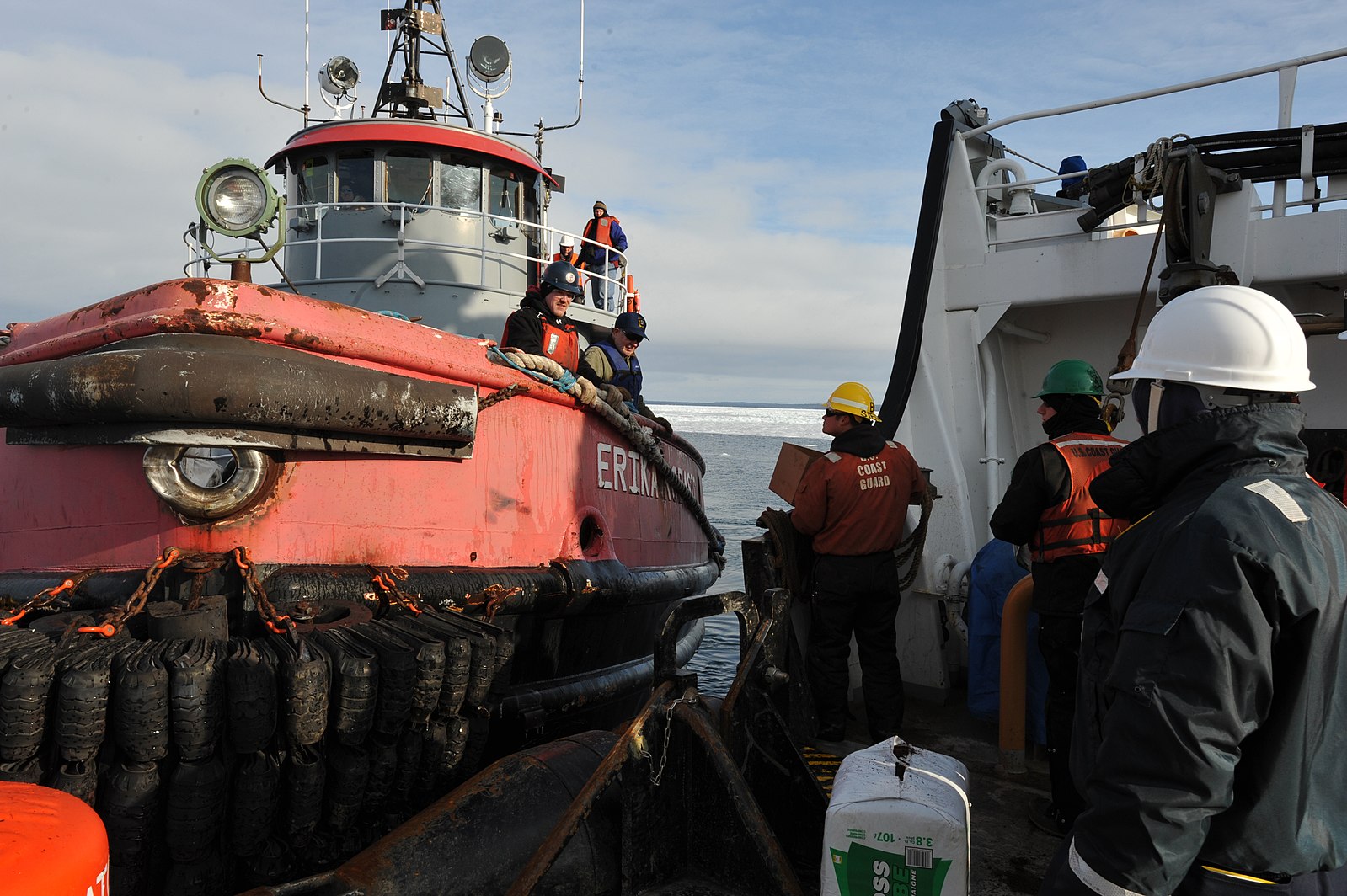 This presentation is both technical and entertaining, showing the scientific data charts of NOAA, NWS and U.S. Army CORPS of Engineers describing the issues as well as video scenes of many of the freighters breaking their way through heavy ice. Included are freighters caught in ice jams and being broken free with the assistance of ice breaking vessels of the U.S.Coast Guard and specially-equipped commercial tugs; in particular, the ice breaking tugs "Erika Kobasic" and "Manitou". See action-video scenes from Lake Michigan, Green Bay, Escanaba Harbor, Whitefish Bay in Lake Superior, and St.Clair River shown; many taken personally by the presenter.
Date: Monday, March 12, 2018

Place: Clinton Macomb Public Library
40900 Romeo Plank Road
Clinton Twp, Mi 48038
Keep checking Facebook, the Historical Commission site (ctwphc.org) or the Historical Society web site for updates.
All meetings begin at 7:00 pm

Clinton-Macomb Public Library (Main Branch)

Presentation is free; Refreshments will be served.

6:30 Refreshments
7:00 Presentation